SPECIAL EVENT!!!
All employees, family members and friends of American Highway Carriers Association are invited to an exclusive Private Party at Six Flags Magic Mountain!
Friday, April 27, 2018
EARLY BIRD pricing is available until Sunday, April 22, 2018
Admission is $42.99 per person
BEST VALUE! Admission plus all you can eat catered meal: $54.99 per person
Park Hours: 10:30 am to 6:00 pm (open to the general public, BUT THE PRIVATE PARTY TICKET IS VALID ALL DAY)
Private Party Hours: 6:00 pm to Midnight (closed to the general public, private party admission only)
Six Flags Magic Mountain is - NOW OPEN 365 DAYS!
Click here to login and purchase tickets

This is the So Cal Six Flags ticket store that includes Hurricane Harbor and Magic Mountain
Click to visit the Magic Mountain official site
Click to visit the Hurrican Harbor official site
Call AHCA for your user name and pasword or enter you AHCA member number below to reveal them
Member Number: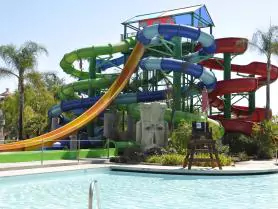 Welcome to LA's premier waterpark. Only Six Flags Hurricane Harbor has it all: Tornado, the Black Snake Summit water slide complex, and Lizard Lagoon, the ultimate summer chill-out zone.
There is always something new at Six Flags Hurricane Harbor!
For Hurricane Harbor Concord,CA
CLICK HERE
Member Benefit: $52.99 Gen Admission, Hurricane Harbor: Gen Admission