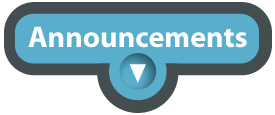 AHCA Welcomes Goodyear Tires
FLEET DISCOUNT PROGRAM
_________________________________
Palm Springs Aerial Tramway
Great discounts off regular Tram fares
_________________________________
Universal Studios Hollywood!
.
_________________________________
AHCA 2018 Scholarship
Get your application
_________________________________
Long Beach Aquarium of The Pacific
.
_________________________________
Special $36.99 through April 15th!
ALL NEW Opens May 5th
_________________________________
ROADTALK NEWSLETTER
RISK MANAGEMENT
Safetysurance is a website containing a searchable library of Risk Management resources, including safety bulletins, safety programs, live streaming safety videos, industry news, and links to various federal and state regulatory agencies.
The website is www.Safetysurance.com and is available to all AHCA members. There is an informational flyer about Safetysurance located on the main page of the website, along with instructions regarding the registration process. A copy of this flyer will also be included with member packets.

Enjoy the benefit of membership!
Check out all the latest offerings from our valued vendors.
Features
ELD and management system solutions
Let them know you're with AHCA for special proram pricing. Read more …
AHCA Scholarship Program
AHCA's 2018 SCHOLARSHIP!!!
There is no time to waste, school (and life in general) can be very overwhelming. Get a head start on completing the AHCA 2018 Scholarship application now.This contest is designed to provide financial aid to the children or grandchildren of our good-standing members. Simply complete the 2018 application (available here) or by contacting AHCA direct and attach it with the requested documentation. All entries must be submitted to AHCA by September 1, 2018. Do not hesitate, do not procrastinate DO NOT WAIT another moment! The number of scholarships awarded are commensurate to the number of applicants with a maximum of three $500 scholarships awarded.
Featured Vendor -
LEGOLAND®
To celebrate the opening of our brand new

LEGOLAND® Castle Hotel, opening April 27th
now you can play for one more day!
See details
Membership Issues and Member Comments
Where can I find my unique AHCA member number? Every AHCA member has a unique member number that can be found on the AD&D policy included in your membership package. You may also call AHCA at (877) 855-8462 and we will get it for you. This number is used to verify your membership and give you acces to all the online discounts available to the association.
________________________________________________________
Do I need to pay for Accidental Death & Dismemberment insurance?
________________________________________________________
I haven't received my membership package, when can I expect it?
________________________________________________________